Green Screen Toronto Rental
Green Screen 209 (GS209) is determined to make your production look even more fantastic than you imagined, our studio is fully equipped.
Big or Small It's all good
It's a 1890 Sq Ft total working space for all artists and creative people. A chroma green cyclorama ("cyc") that is 29 ft. wide, 12 ft. high and 14ft. deep. Whether this is your first shoot or your hundredths, our studio in the west end of Toronto can supply all you need to make your production successful.
Rental Green Screen
Our location is close to two major highways (Gardner Expressway and the 427 in Etobicoke), the airport and 3 major film rental houses. We offer a simple, basic, clean, professional studio. Please don't hesitate to contact us for more information on how we can make your production soar!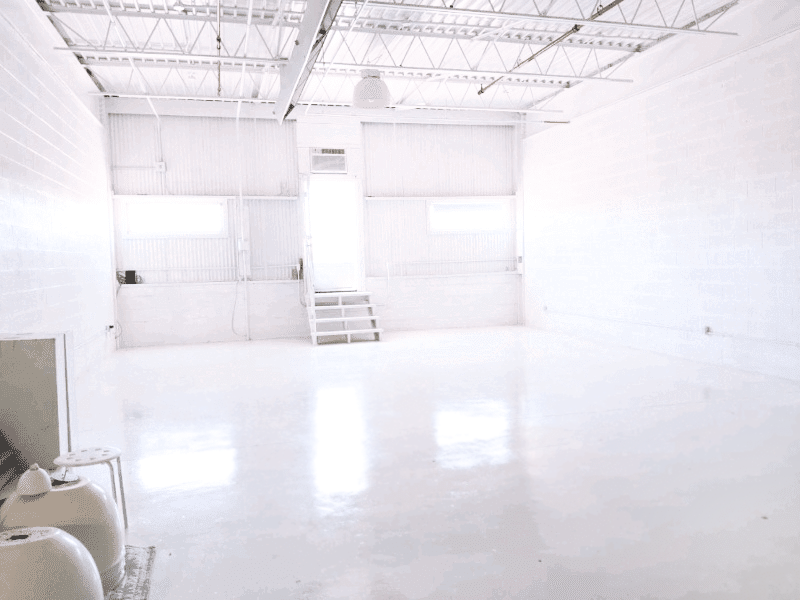 White Studio
Sometimes you just need a nice clean white room with a bit of character to shoot in. No problem, we got you covered with our white side of the studio, just roll the lights over and shoot with daylight...

Ah beautiful daylight!!
We care about customers
Our goal is to help you make the best possible production, whether it's a music video, film production, corporate explainer video or dance performance. We love return customers so we often offer repeat renters with special discounts or additional equipment offers.
Personal Passcode
The door is unlocked using the passcode that is sent to you after recieving the booking deposit, your stuff is safe
Free Parking
We have lots of free parking on site in our own parking lot, as well as shipping docks for large truck deliveries
Pro Lighting Included
Every rental includes lighting at one low price, no haggling, or upcharges, just straight forward pricing based on our rental time blocks listed below
Loading Docks
Bring all the equipment you need for your shoot, we have a 4 bay loading dock
Freight Elevator
BRing your complex heavy sets or props up to the studio floor in our elevator, 4000 lb capacity
Camera Rentals Available
In our neighbourhood are a wide variety of rental companies where you can get cameras, props, grip and lighting equipment, treadmills, anything
Free 5G WiFi
Connect to our blazing fast fibre-optic internet, the password is posted in the studio
Expert advice
Do you have some questions about our studio, checking the availability for your shoot or just want to talk shop, give us a call, text message, or email and we will be happy to let you know the best way to rent the studio
Here is a complete list of every item inside the studio that is yours to use during your rental:
24 blue and black sound blankets (4 x 8ft or larger)
3 Kino Flo 4ft 4 Bank on rolling stands
1 Mega softbox/skybox, 16 bulb, 4ft x4ft
4 vertical small flo lights (Kino 201)
1 wifi and ethernet internet box
4 Medallight fl-110 fl-110 lit on the green screen (KinoFlo 201)
1 box of light filters the various types, white's, different colours and colour modelling
2 large flags, one black, one white, convertable fold out
1 small aluminum fold-up platform ladder
1 large green stage riser box
6 many white foam core of various sizes
1 portable green screen popup
1 portable blue/white screen popup
8 small flags of different types
2 large black extension cords attached to 20A power
1 long stainless steel adjustable extension bar
24 black/black sound blankets on hooks (3×4 convertible to 4×6)
16 sound dampening foam panels on the walls (removable)
1 long pole handle for moving sound blankets and for hanging the black curtain
1 Mirror On Wheels with lights for makeup stand
8 cardboard 4 x 8 green screen panels
2 small 1/2 green apple boxes
2 small 1/8 green apple boxes
2 9ft white seamless (1 hung)
2 large 2k light stands, one with crank
1 Large adjustable Boom arm on wheels
Check out our isometric drawing with detailed measurements and sample setup

Download PDF
Upcoming

Classes

If you are new to special effects videography we offer classes for beginners and seasoned professionals to help develop your skills and make your next shoot super easy and well rehearsed because you will be using the same rental studio and lighting for the training sessions and will be become very familiar with the equipment and how to get the most out of our small studio.
Beginner Lesson
Is this your first shoot? No problem, we won't make you feel out of place or in over your head. In this lesson we will show you the basics of green screen shooting, where to position lights and how to use lighting on the subject for best results in the editing room. We will provide all the answers you need as well as suggesting simple alternatives to your productions needs.
Intermediate Lesson
This is a lesson for people with a little more experience with a camera but maybe aren't familiar with the nuances of green screen and need to have a refresher before doing a full scale video shoot with clients. Look like the pro you are, practice and hone your skills in a stress-free environment, express whatever your creativity can dream up. Don't be afraid to ask questions.
Advanced Lesson
If you need to help organizing a complex green screen video shoot, we can provide answers to your questions without too much red tape. It's a great opportunity to look around the studio and get familiar with the types of lighting, filters and grip equipment that we have here so that when you are on set you will be confident and able to direct others for a very efficient shoot.
Studio Rental

Pricing

Our prices are based on blocks of time, during that time, the studio and all of the equipment located inside is yours to use. To hold your date just e-transfer $100 to booking@gs209.com.
Quick Video Shoot
Full use of all Lighting
Passcode for Door
Softbox and Pre-lit Greenscreen
Full Day Shoot
All Kino Flo Lighting
Free Parking for Everyone
Loading Bays and Elevator
All Day + Load-in/out
Full Day Shooting
Leave Equipment Overnight
Personal Passcode Lockup
We needed a space quickly because the other studio that we had booked suddenly cancelled our booking!! GS209 jumped right in and helped us shoot with very short notice, these guys are really stars and the underrated.
Gerald actually directed my music video as well a provided additional crew like sound guy and gaffer lighting and makeup artist, it all worked out great and my editor was very happy using the footage because the greenscreen worked perfectly. Thanks guys!!
I used the studio for a 4hr shoot and was able to get quite a bit done, Gerald was really helpful too.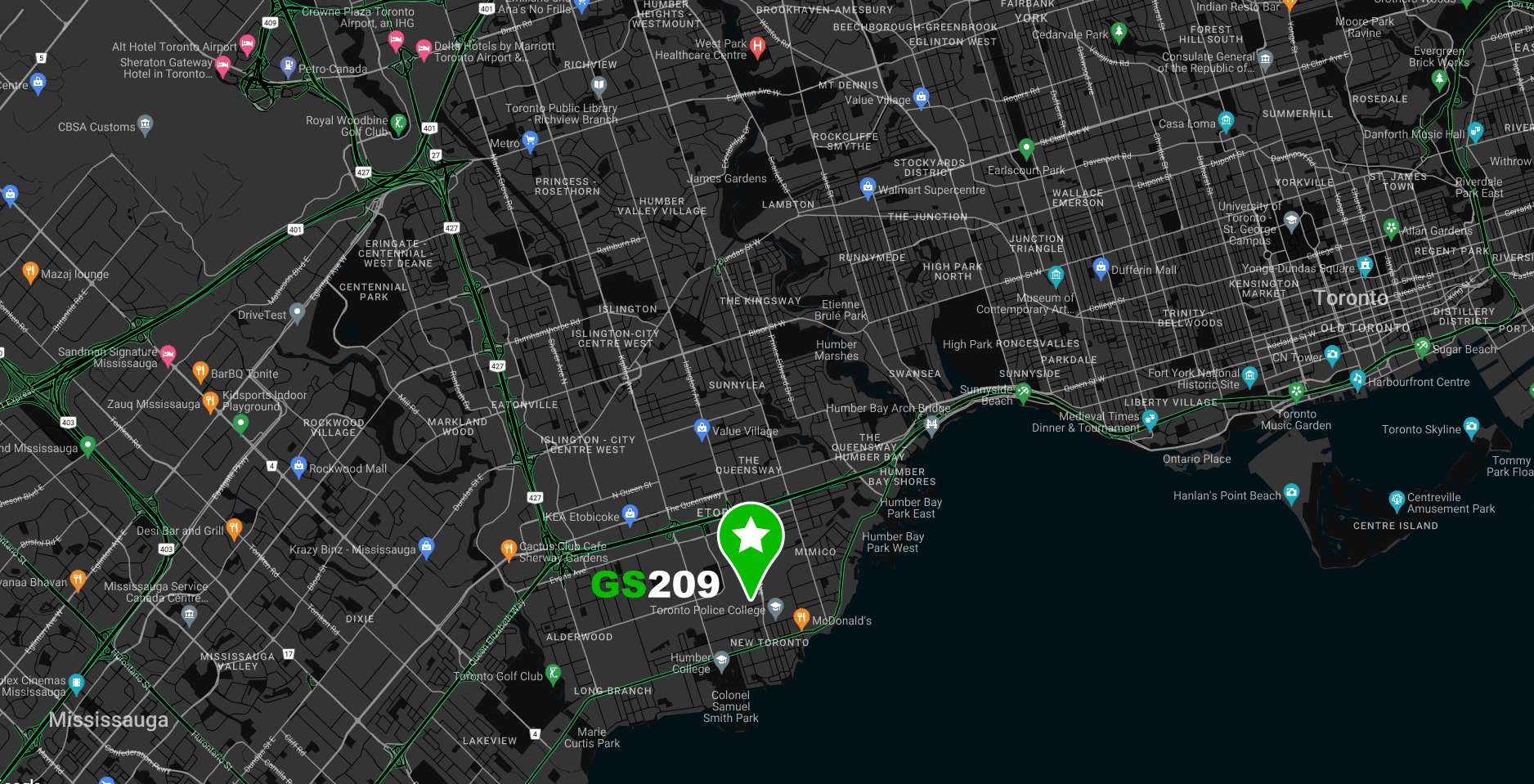 GS209 is your full service green screen video studio in Toronto, a perfect place for small to medium sized shoots. The studio is always open, do you work best at 3am, go ahead and rent for 3am, rent the studio at a time that makes sense for you. No up-charges for late or early hours.